Best Denver Locksmiths
Locksmiths
Discover the peace of mind you deserve with Job Done Locksmith. Serving the Denver area, our team understands the essential role security plays in your home and car. We're here to provide expert assistance, whether you need residential locksmith services or specialized automotive expertise. Our skilled team has extensive experience in lock manufacturing and repair, allowing us to confidently handle a wide range of locksmith needs. From replacing automobile keys to repairing ignitions, door bolting systems, and high-security locks, we're the trusted choice for thousands. Contact us today for all your car locksmith needs and experience the difference Job Done Locksmith can make.
Check out our different locksmith services below, as well as our service map, and contact us today to schedule an appointment if you're within our service area.
---
---
Residential Lock Services
Whether you're a resident of Arvada, Federal Heights, Wheat Ridge, or the greater Denver area, making sure your home is easily accessible to you — and only you — is our focus.
We offer extensive residential locksmith services to give you peace of mind that you and your family are safe. We can rekey locks or replace them, repair broken locks, install keyless entry, as well as help you back into your home if you accidentally get locked out.
---
Rekey Services
If you've recently moved into a new home or misplaced a key, it's crucial to enlist the help of a locksmith to rekey your locks. This ensures that your loved ones, pets, and belongings are safe and secure whether you're at home or away.
There's always the possibility that the previous owner still has a copy of the key and may attempt to enter your home. However, it's now your property, and you can prevent intruders from gaining access by contacting one of our skilled locksmith technicians to rekey your locks.
Similarly, losing a key to your home poses a security risk as you never know who might find it and use it to enter your home. To mitigate this risk, schedule an appointment with us to rekey the locks on your home.
Additionally, if someone is moving out or an old roommate doesn't return their key, it's wise to rekey the locks to maintain the security of your home and everything inside it.
---
Lock Repair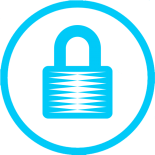 Have you ever experienced getting locked out or having a broken key stuck inside a lock? Don't worry, Job Done Locksmith can help you with that. We offer lock repair services for various types of locks, even antique ones. Our skilled locksmith technicians have the necessary tools and expertise to fix any lock that's not working due to different reasons. We can extract broken keys from locks, repair damaged locks, or unjam stuck locks. In case you accidentally break a key, we can also provide a new key for you to use. Trust us to solve your lock problems efficiently and effectively.
---
Door Replacement
If you're in search of a locking system with medium or high-security, simply replacing the lock may not be enough. At Job Done Locksmith, we offer back and front door replacement along with the installation of new locks to ensure your door is as strong as the metal securing it. In addition, we can install doors equipped with a panic bar, allowing you and your loved ones to exit your home swiftly and safely in case of any emergency.
---
Keyless Entry
Tired of fumbling with keys every time you want to enter your own home? Why not upgrade to a cutting-edge keyless entry system? With the convenience of a simple button press, you can effortlessly gain access to your living space, just like unlocking your car. At Job Done Locksmith in Denver, we pride ourselves on offering a range of highly-secure keyless entry options to suit any preference or requirement. Don't hesitate, get in touch with us today to schedule your professional installation.
---
---
Car Key Services
Along with residential services, Job Done Locksmith also offers locksmith services for vehicles in Denver. If you lose a key, get locked out of your car, or even need to replace your car fob, Job Done Locksmith can assist you. 
If you're in need of a new car key or fob, we can replace and even program it faster and for less money than the car dealership! 
---
Fob Replacement
The advent of car fobs has revolutionized the automobile industry by providing an unmatched level of convenience to car owners. The fob, which is a small electronic device, allows car owners to remotely unlock doors and start their engines with a simple touch of a button. However, the convenience that car fobs offer also comes with a downside – the risk of losing it or having it stolen by someone else.
If you find yourself in such a situation, there is no need to panic. Job Done Locksmith is here to help. We specialize in replacing and reprogramming car fobs to ensure that only you have access to your vehicle. Our skilled technicians can quickly schedule an appointment and offer you competitive rates that won't break the bank. You won't have to deal with the inconvenience of scheduling an appointment with a car dealership and waiting for several weeks for a new key fob, only to pay hundreds of dollars more. With Job Done Locksmith, you can rest easy knowing that your car is safe and secure.
---
Car Key Cutting
At Job Done Locksmith, we offer key cutting services not just for homes in Denver, but also for cars. Whether you have a fob or not, it's important to have a car key that can manually unlock and start your vehicle in case of an emergency. If you've accidentally broken a key in one of your door locks, our team has the necessary tools and expertise to safely remove it without damaging the lock. Once the key is out, we can promptly cut a new car key for you, so you can hit the road again without any delays.
---
Car Lockout Services
Realizing you've accidentally locked your keys inside your car can be a stomach-dropping moment. While you may be tempted to search online for tutorials on how to break into your own car, this can result in damaging the window controls, lock system, and door latch. Instead of taking that risk, consider contacting Job Done Locksmith for fast and hassle-free locksmith service. Our 24-hour emergency locksmith services ensure that you can quickly get back into your car and resume your day.
Read some of our reviews:
Read Jane M.'s review of Job Done Locksmith – Denver on Yelp
Read Verno L.'s review of Job Done Locksmith – Denver on Yelp
Read Smik L.'s review of Job Done Locksmith – Denver on Yelp