Boulder Locksmith
NEED A LOCKSMITH?  FILL OUT OUR FORM FOR PROMPT SERVICE!
---

Boulder Locksmith Near Me
Job Done Locksmith in Boulder provides 24/7 locksmith services. Whether you're locked out, need a car key or want to replace locks, call (303) 309-0111. At Job Done Locksmith, we understand how important it is for you to keep your home and vehicle secure. This is why we offer extensive residential locksmith services as well as car locksmith services.
Check out our different locksmith services below, as well as our service map, and contact us today to schedule an appointment if you're in Boulder.
---
Boulder Residential Lock Services
Whether you're a resident of Boulder, Lafayette, Louisville, or the Boulder County, making sure your home is easily accessible to you — and only you — is our focus.
We offer extensive residential locksmith services to give you peace of mind that you and your family are safe. We can rekey locks or replace them, repair broken locks, install keyless entry, as well as help you back into your home if you accidentally get locked out.
---
Boulder Rekey Services
Whenever you move into a new home or you lose a key, it's important to find a locksmith who can rekey your locks. This ensures that you, your family, your pets, and your belongings are kept safe while you're home or away.
You never know if a previous owner held onto a house key and may try to use it to gain entry into their old home. It's no longer their property, though — it's yours. Keep intruders — whether their intentions are harmless or not — out by contacting one of our locksmith technicians to rekey locks around your home.
The same thing can be said if you lose a key to your home. You don't know who could find it or try to use it to gain access to your home. Avoid the risk by scheduling an appointment to rekey the locks on your home.
Other instances when you may want to rekey the locks around your home is when someone is moving out or you don't get a key back from an old roommate. This keeps everyone and everything secure that's still in your home.
---
Lock Repair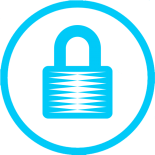 It's one thing to get locked out, but it's an entirely different situation when your key breaks inside of a lock or your lock gets jammed. Job Done Locksmith offers lock repairs on a variety of locks, including antique locks.
Our locksmith technicians have the tools and know-how to work on a lock that isn't working for a variety of reasons. We are able to extract broken keys from a lock, repair broken locks, or unjam locks that are stuck.
In the event that you do accidentally break a key in one of your locks, not only will we extract the broken key, but we can recut a new key for you to use!
---
Door Replacement
If you're looking for a medium- or high-security locking system, sometimes you need more than just a lock replacement. Job Done Locksmith offers back and front door replacement when installing new locks so that your door is as strong as the metal keeping it shut.
We can also install doors that have a panic bar so that you and your family can exit your home quickly and safely in the event of an emergency.
---
Keyless Entry
Some people don't even use a key to unlock or start their cars, so why should you need one to get into your house? If you're looking for a way to upgrade your home security system, installing a keyless entry will allow you to enter your home with just the press of a button.
At Job Done Locksmith in Denver, we can install different keyless entry systems that make your home more secure. Contact us today if you'd like to have a keyless entry system installed.
---
Car Key Services
Along with residential services, Job Done Locksmith also offers locksmith services for vehicles in Denver. If you lose a key, get locked out of your car, or even need to replace your car fob, Job Done Locksmith can assist you.
If you're in need of a new car key or fob, we can replace and even program it faster and for less money than the car dealership!
---
Fob Replacement
Car fobs are an amazing piece of technology in the automotive industry. In newer cars, sometimes all you need is the fob in your pocket to unlock the door or start the engine. Other fobs are programmed to start your car remotely with just a touch of a button.
What happens when this fob gets into the wrong hands, though? If you lose your fob, Job Done Locksmith can replace it and reprogram it so that only the new one has access to your vehicle. We are able to schedule an appointment quickly and offer competitive rates so you aren't scheduling an appointment several weeks out with the car dealership and then paying hundreds of dollars more for a new key fob.
---
Car Key Cutting
We don't just specialize in key cutting for homes in Denver — we can also cut car keys! Whether you have a fob or not, owning a car key that allows you to manually unlock and start your car is vital in case of an emergency.
If you've broken a key in one of your door locks, Job Done Locksmith has the tools and knowledge to safely remove the broken key without damaging the lock. Once the key is out, we can quickly and efficiently cut a new car key so you can get back on the road in no time.
---
Car Lockout Services
There are few things in the world that make your stomach drop like realizing you've locked your keys in your car. While you might be tempted to look up some tutorials online on how to break into your own car, you risk damaging the window controls, lock system, and door latch.
Instead of digging out an old wire hanger and shoving it into your door, contact Job Done Locksmith for quick and painless locksmith service. We offer 24-hour emergency locksmith services so you can get into your car and get on with your day.